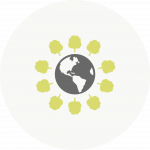 The Gift that keeps on giving
This Christmas you can give the gift of Nature by buying a tree or a subscription with Gone West. Alternatively you can also become a shareholder within our company and gift your investor perk which includes tree planting certificates, subscriptions and much more.
Buy a Tree and become a Shareholder
From £10
Make an eco-investment from as little as £10 and have a tree planted in your name. We have lots of investor perks to choose from which can be gifted to your friends and family. It's the same price as our normal offer but you get the added bonus of getting shares!
Buy a Tree or Subscription
From £10
One tree, that is enough to offset 1000 kilograms of Co2, and counterbalance all your emissions for one month. You'll also receive a personalised certificate and be kept up to date with projects that we are supporting, around the world.
Become a Shareholder
We are creating environmental and social benefits by replacing traditional forestry systems with regenerative ones. Not only do we see a huge chance to increase company profits with our forward- thinking operations, but a chance for people to truly live more environmentally conscious lives.
The re-wilding of the planet is essential in order to repair our local and global life-support systems. We have the tools, the people and the expertise to do just that.
There's never been a more important time to invest in Nature. Watch the video to find out more about this exciting opportunity.
To make an Investment you will need to register for an account at seedrs.com/gonewest/ . Once upon a time investing in companies required a stockbroker and a lawyer but with this easy to use and accessible platform you can make your investment very easily. Total time required to set up your account and make your investment is 10-15 minutes.
What are you Investing in?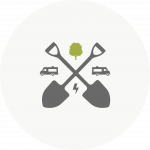 We strive to diversify forestry revenue streams for our clients by keeping their operations profitable and simultaneously creating environmental and social benefits.
Our aim is to implement regenerative forestry systems that provide ecosystem services such as:
Continuous Cover Forestry
Native woodland creation
Agroforestry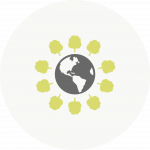 Clear and clean options
Whether B2C or B2B, our products and services are sustainable and easy to understand.
Our offerings can be tailored to the needs of our corporate clients and partners, as well as to our private customers and Green Ambassadors.
Our aim is to develop a wide range
of products that raise awareness, educate and allow our customer base to participate in a socially and environmentally
just society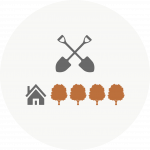 Giving back to the land
In order to repair our life support systems, large areas of our planet need to be returned to wildlife.
We believe that local communities who implement the 4Returns Model* for sustainable landscape design are best equipped to work with us on the establishment and conservation of native, multilayered forests.
We establish long-term partnerships with these communities, creating a patchwork of wildlife habitat all over the planet.
Investing carries risks, including loss of capital and illiquidity. You must read the Risk Warning before investing. More information about investing and our full campaign can be found at seedrs.com/gonewest/
If you don't want to become a Shareholder you can still purchase any of our products, for yourself, friends or family. The below options include a Certificate of Reforestation and updates to tell you when your trees have been planted, as well as the opportunity to decide which project your trees go to.
For the same price as our ordinary offer you can become a shareholder in Gone West. The minimum investment is just £10. We have a host of investor perks ready for you to gift to your loved ones. Check out the below for more information about this amazing opportunity to become a shareholder in a purpose-driven company who are dedicated to the re-wilding of this planet.
Gone West in Action
Together with the Wildlings and their friends in Central Portugal we made a start creating 25ha of native woodland and wildlife habitat. The region was severely affected by the national disaster that took place in October 2017.
By planting more than 15 native species on the bare slopes, we not only repair our life support system, but also establish a fire resilient landscape which provides a more safe habitat for the people and animals who live there.
There's never been a more important time to Invest in Nature. Join us in our mission and become part of the solution.